2018 JAMB Cut-Off Mark based on Policy Meeting
<![CDATA[The 2018 Admission Policy Meeting has concluded, and here's what we could get from the Meeting as regards the JAMB Admission Cut-Off Marks for all Institutions. The JAMB Registrar clarified that these are simply the minimum score any candidate must attain to gain entry into any institution. I think it's fair to still call it the "JAMB Cut-Off Marks".
In actual sense, these are not the actual cut-off marks for direct admissions. So JAMB pointed out that the cut-off marks are actually set by each institution. The cut-off marks are set by each institution, while releasing information on their Post-UTME.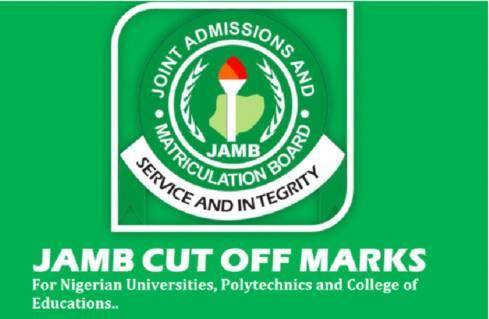 Going by the mood of the meeting, we believe they are sticking with last year's cut-off. They pretty much sounded like we ought to have known. So basically we expect the JAMB cut-off into Universities to be 120, and that for Polytechnics & Colleges to be 100. The minimum score for innovative enterprising institutes would therefore remain at 110. Basically, the ball is now on the School's Court. A university can either call for students whose JAMB scores are 120, 150, 180, 200, 220, etc, and above. It's totally up to the school. Some schools can even decide to set specific cut-off marks for specific courses. With JAMB CAPS, they can easily weed out candidates who try to violate the instructions. Once there is any official release or statement (if any) confirming these JAMB Cut-off Marks, be rest assured that we will bring it to you here on Myschool, and further guide you like we always do. It is clear that FG & JAMB solidly endorse multi-levels of assessments, thereby endorsing Post-UTME for schools who wish to conduct them. This also means that after Post-UTME are conducted, you can expect Post-UTME Cut-Off Marks from each institution. This would finally be the Ultimate Admission Decider for any Prospective Student. Now that the 2018 Admission Policy Meeting is over, we should expect schools to start releasing information about their cut-off marks, and application forms for Post-UTME. Ensure you visit this website daily as from today, so you don't miss important information coming from your school of choice. You can also check
Possible 2018 Cut Off Marks for All Schools – Check it Here
If you're confident about the JAMB Score you got, you can
Get Post-UTME Past Questions
now and start practicing. If however, you are still in doubt about the cut-off your school of choice will set, then you can wait until the Post-UTME is announced by your school of choice. Wishing you guys all the best.]]>
Categories: Education
Comment
Comment Counts: (0)