JAMB 2019 Exam Slip Reprinting Begins March 2nd
<![CDATA[JAMB has disclosed that the printing of 2019 JAMB Exam Slip would commence March 2nd, 2019; that is two weeks before the examination. The reprinted slips will bear candidates schedule for the examination: date, time and centre as well as other necessary information about the examination.
According to the board, from March 2nd, candidates will have their slips placed on their profiles. However candidates who are unable to access their slips through their portal can visit the board's service portal,on
www.jamb.org.ng
to print the slip.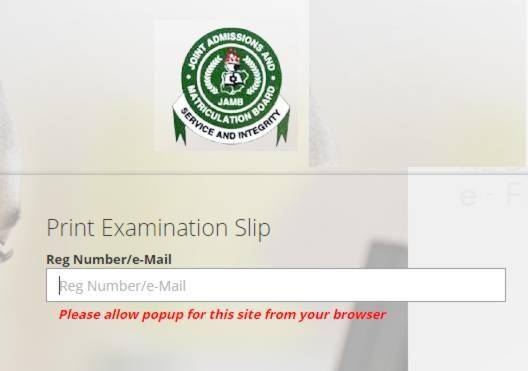 The board added that messages would as well be sent to candidates, informing them on when to reprint their e-slip. This processes will be all automated to keep candidates up-to-date with developments. The date for the main examination remains March 16th – 23rd, 2019. Candidates are advised to ensure they are also adequately prepared for the exam. The Myschool 2019 JAMB Mobile App and the 2019 JAMB CBT Software are tools you need to get your self adequately ready for this exam. The board warned candidates against bringing in banned items such as wrist watches, telephones and others into the examination hall and assured candidates that it is working to ensure that all registered candidates participate in the examination.]]>
Categories: Education
Comment
Comment Counts: (0)